If you've already built a registry at another store, we're happy to move it over to Babylist for you! No need to do all the work twice. We can either transfer all the items over or add a link to the store registry. Here's the difference between the two:
Transferring the Items
Perfect if you only want to manage one registry with everything all in one place.
We'll be able to add multiple retailer offers to each item for you automatically.
Gift Givers will be able to see everything all on one list and choose which retailer they want to buy from.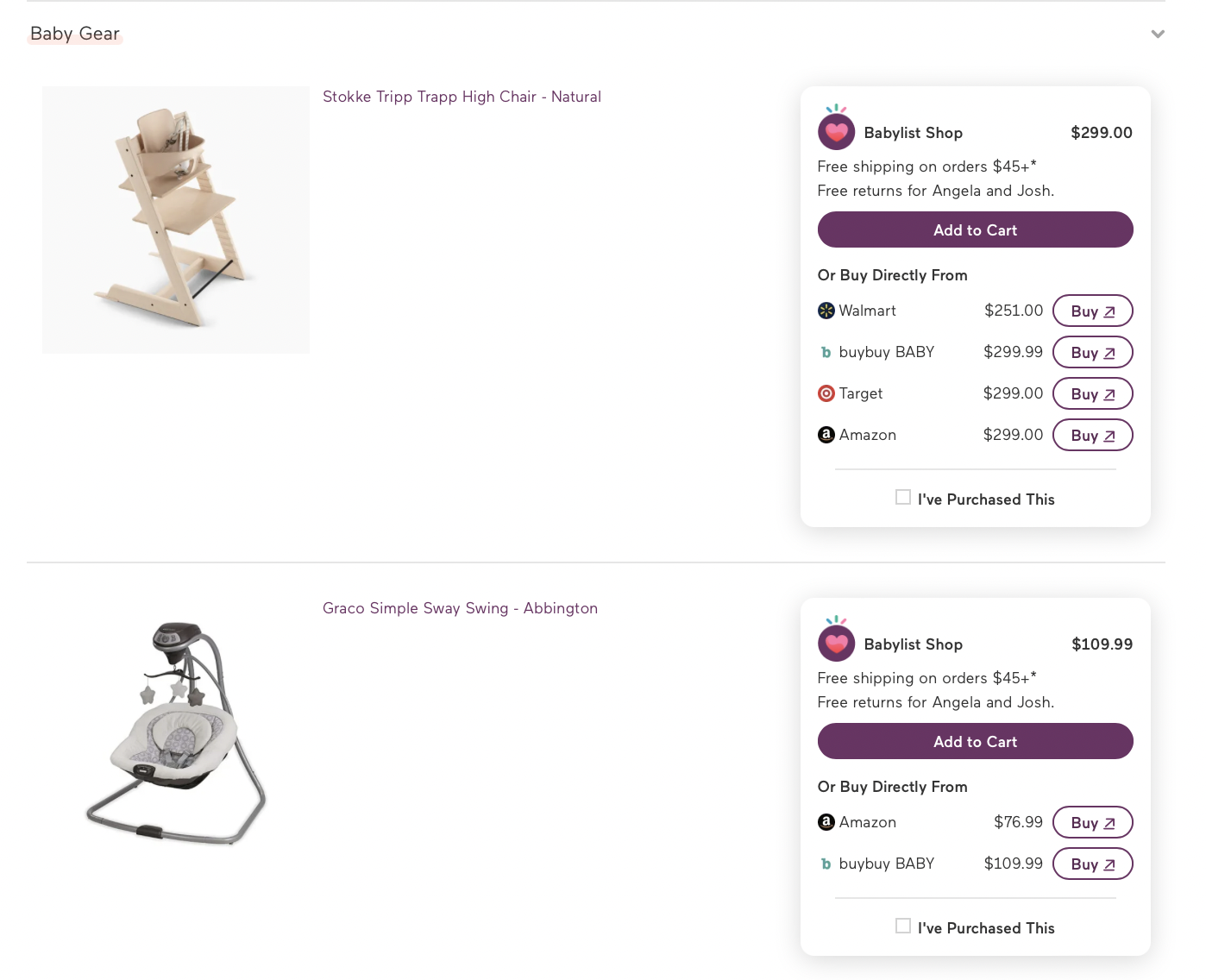 Adding a Link
Perfect if you want to keep each store registry separate but still only want to share one registry with Gift Givers.
We add a link to each registry at the top of your Babylist. Clicking on the link takes Gift Givers to the registry on that store's website.
The registries do not sync so remember to not put the same items on more than one registry.