How you pay for your gift depends on what store you decide to buy it from. Our Registrants can add any item from any store to their Babylist registry. This means that you can purchase your gifts from any store too!
If Babylist sells the item, you'll see Babylist Shop as an option and you can click the "Add to Cart" button. We're able to do cool things like auto-populate the Registrant's address for you and we make returns for the Registrant really easy too. We'll even automatically mark your Babylist items as purchased for you.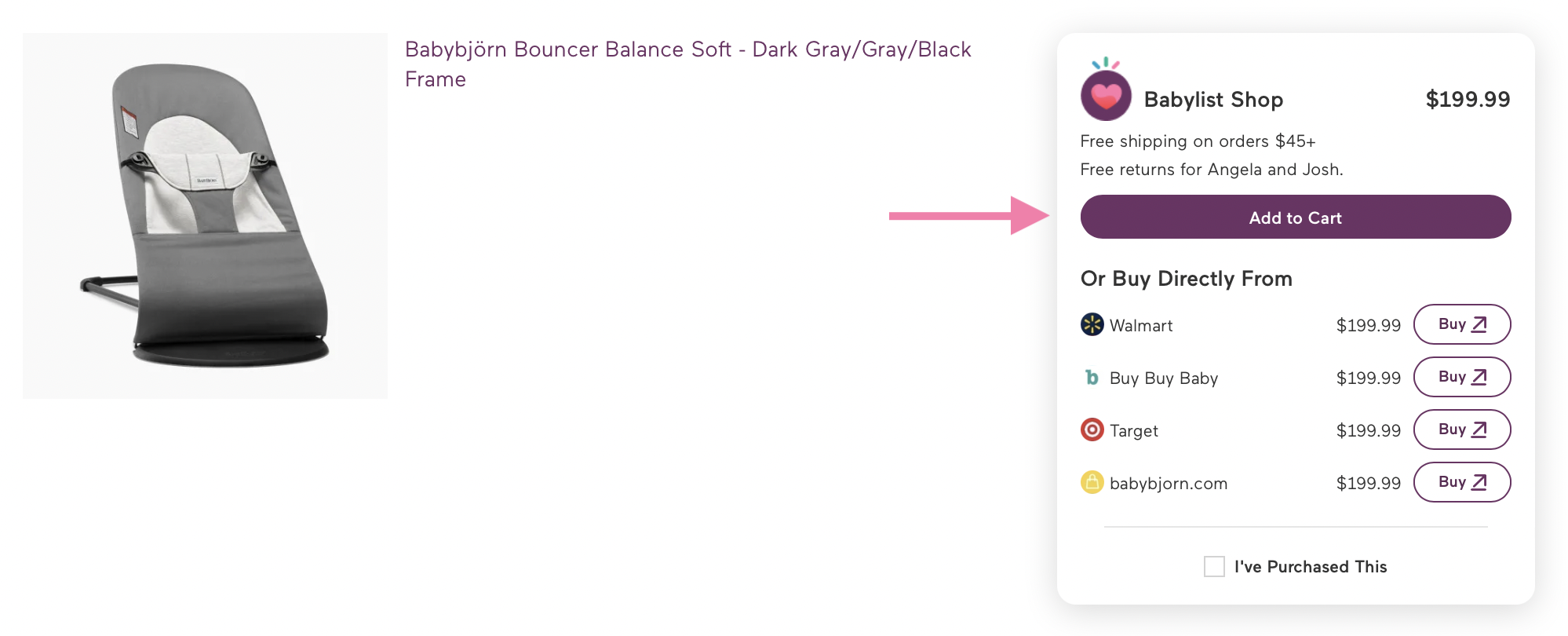 If you want to purchase your gift from another retailer, you can click one of the "Buy" buttons beside the other store offers. You'll be redirected to the item on that retailer's website. Add the item to your cart and proceed through checkout.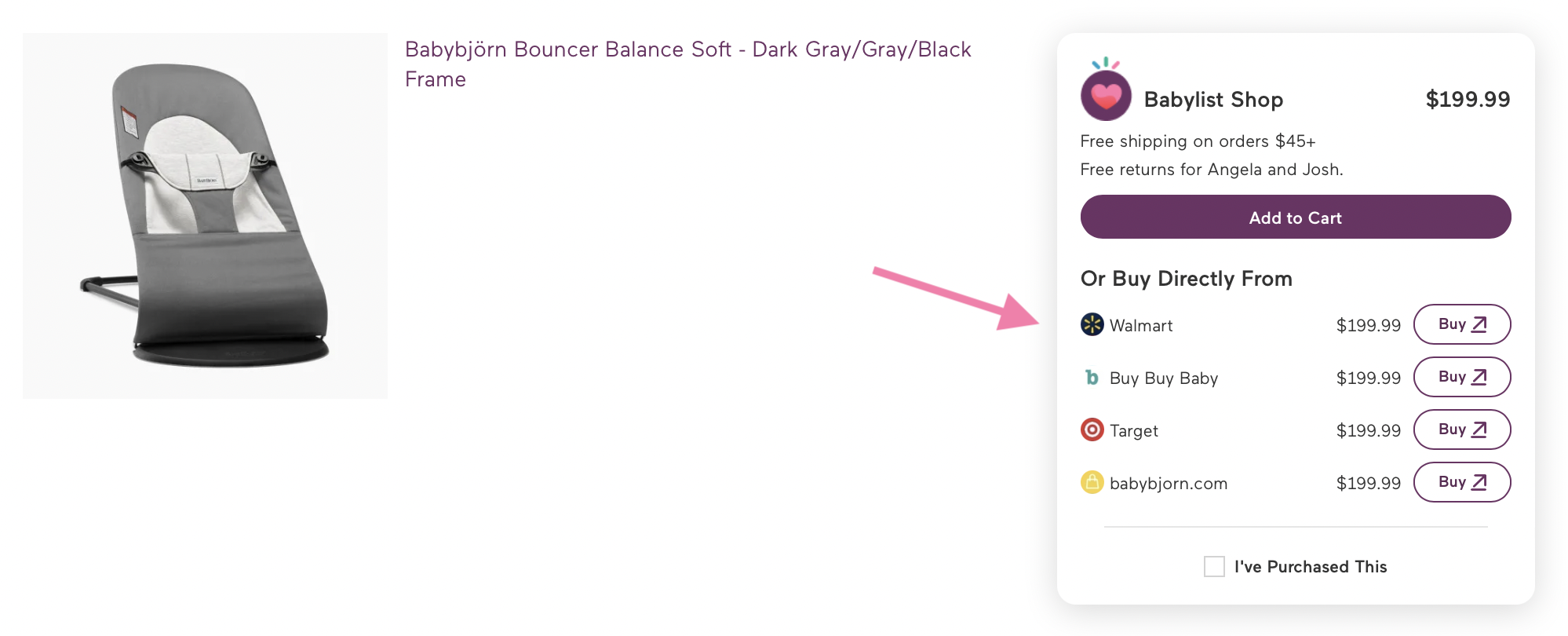 After you've bought your gifts, please return to the registry page to mark your gifts as purchased. We'll give you a place to include your store and order information as well as the option to leave a personalized gift message for the registrant.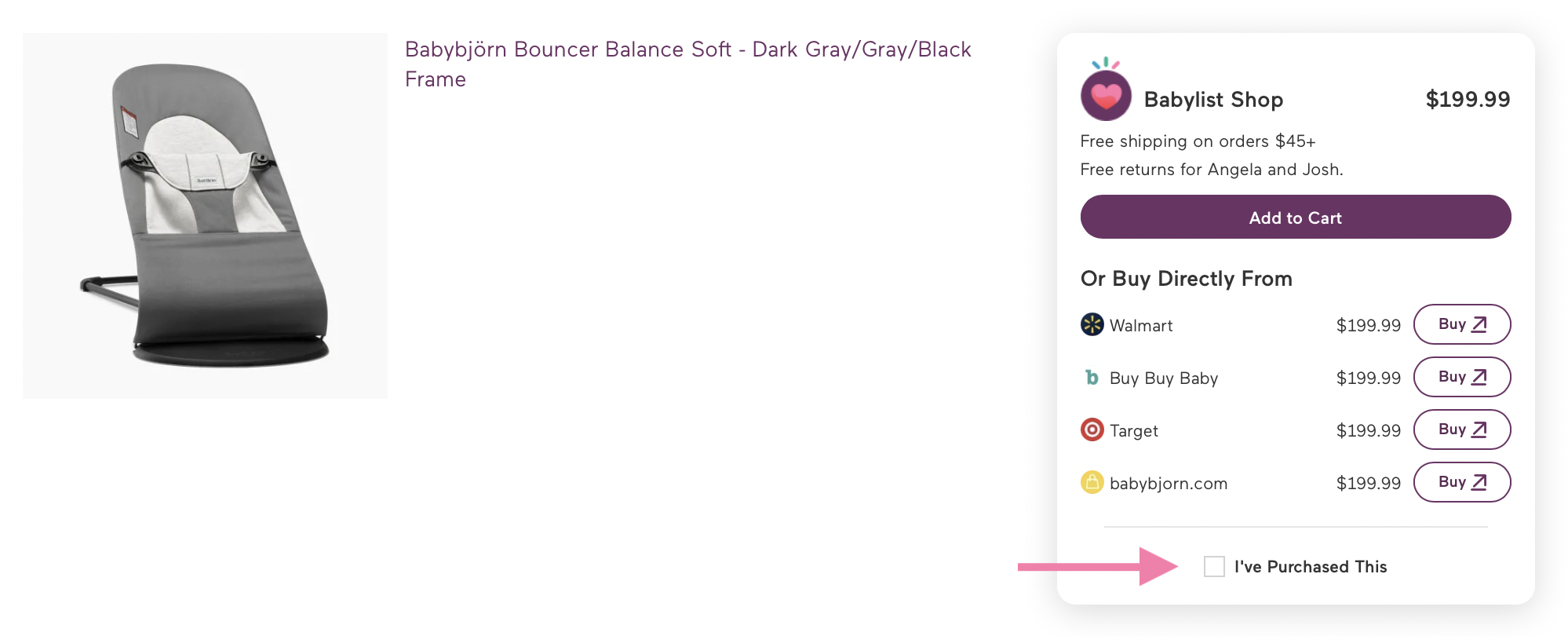 Things you should know about buying from other stores:
We cannot auto-populate the registrant's address for you if you purchase it from another store.
If you want to ship the gift directly to the registrant, you'll need to manually enter the address during checkout.
If you need help locating the Registrant's address, this article will tell you how.
If a retailer offers the option of including a gift receipt, we recommend clicking that option.
If you want to purchase multiple gifts,

this article includes more in-depth directions.