Are you using a computer?
Go here and follow the directions. You'll want to click and drag the red "Add to Babylist" button" into your bookmarks or favorites bar. Then you can go to any website and add any item!
We support Chrome, Firefox, Safari and Internet Explorer 10 and newer.
If you prefer, you can install our extension for Chrome here.
We also have some helpful how-to videos if you need more assistance:
Are you using the app?
You can download our iOS or Android Babylist app. Tap the "+ Any Items" tab at the bottom to add items to your registry.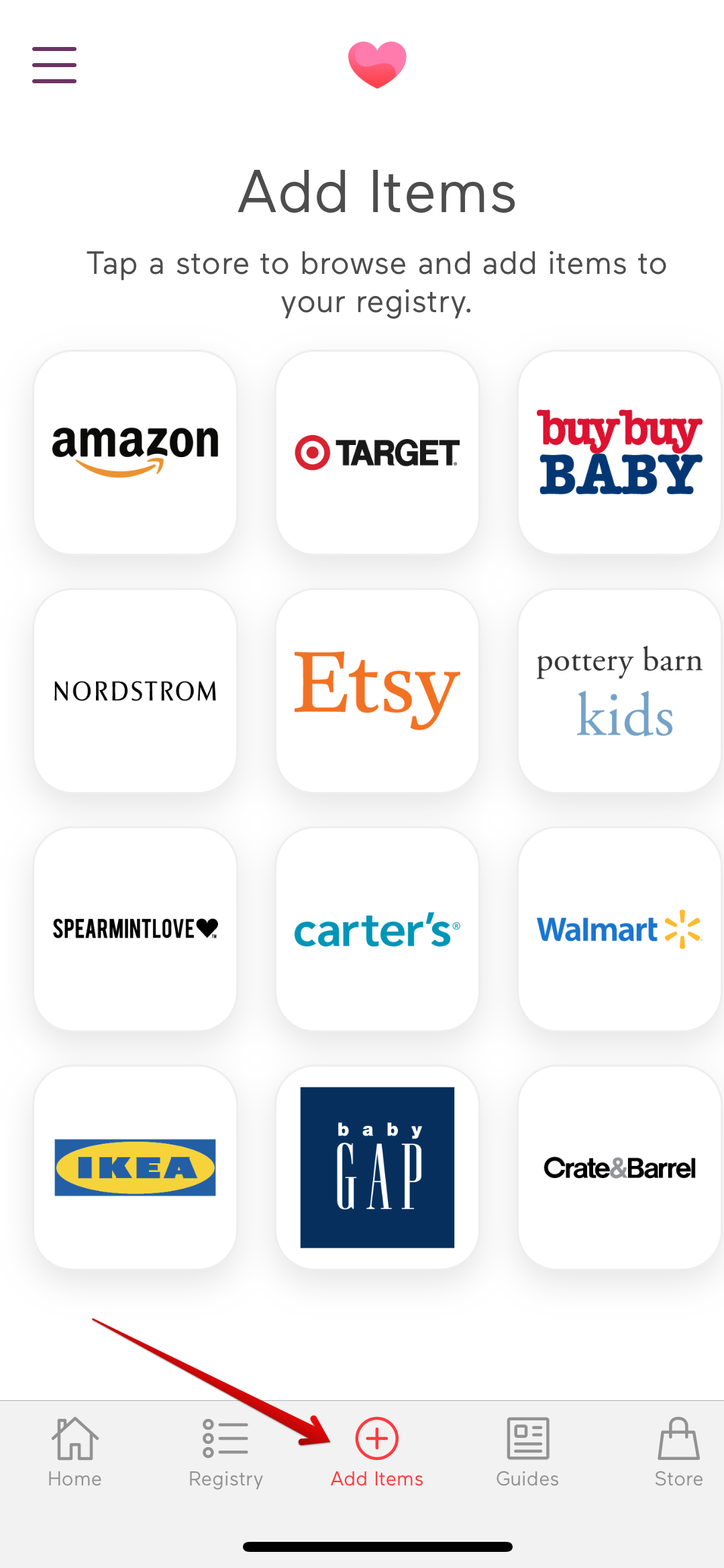 You can also turn on the "Share to Babylist" feature in your mobile browser.