If you find the item at another retailer and want to add a second link, you can always do that manually.
Please note: You can only add one extra URL. Keep in mind that your gift givers can purchase items from any retailer, not just the links provided.
Are you using a computer?
Once the item is added to your Babylist, click the "Edit" button next to it on your view registry page. Click on "Add Another URL" and include the link and price of the item from the second retailer.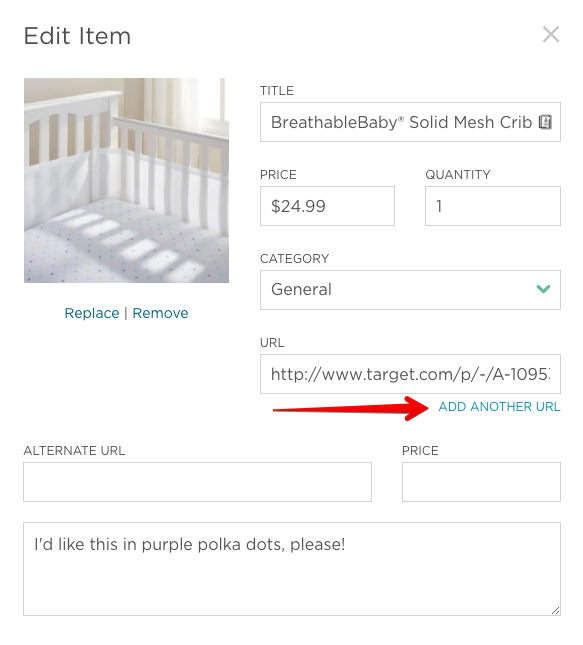 Are you using the app?
Tap the item to bring up its edit screen. Click "Add Another Buying Option," paste the URL and enter the price.