First click the box next to "I've Purchased This" beside the item you've already purchased for the Registrant and click yes to confirm.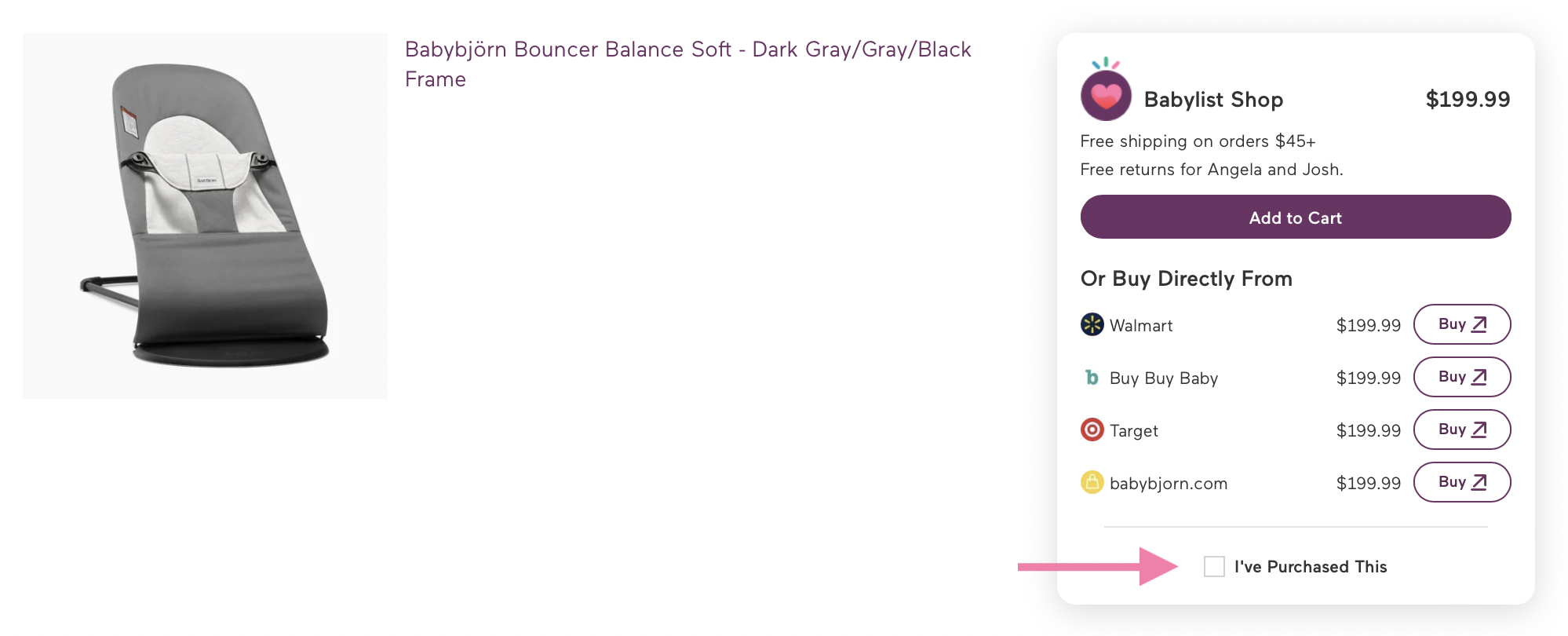 Then enter your name and email address. If you opt into gift ideas, we'll send you emails with gift suggestions that grow along with the baby you love.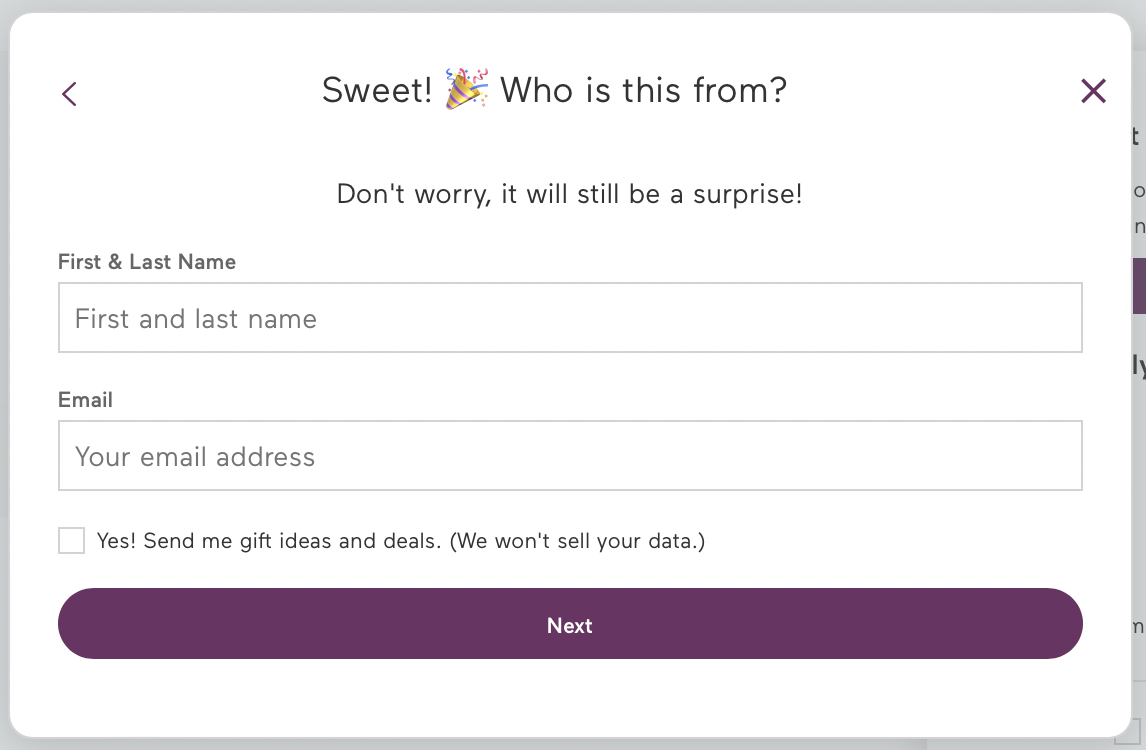 Next, we'll ask you where you purchased your gift and the order number. This is extremely helpful for the Registrant if they need to make any exchanges or returns. You can skip this step but we really recommend including it if you can. If you do skip it, please include a gift receipt with your gift instead.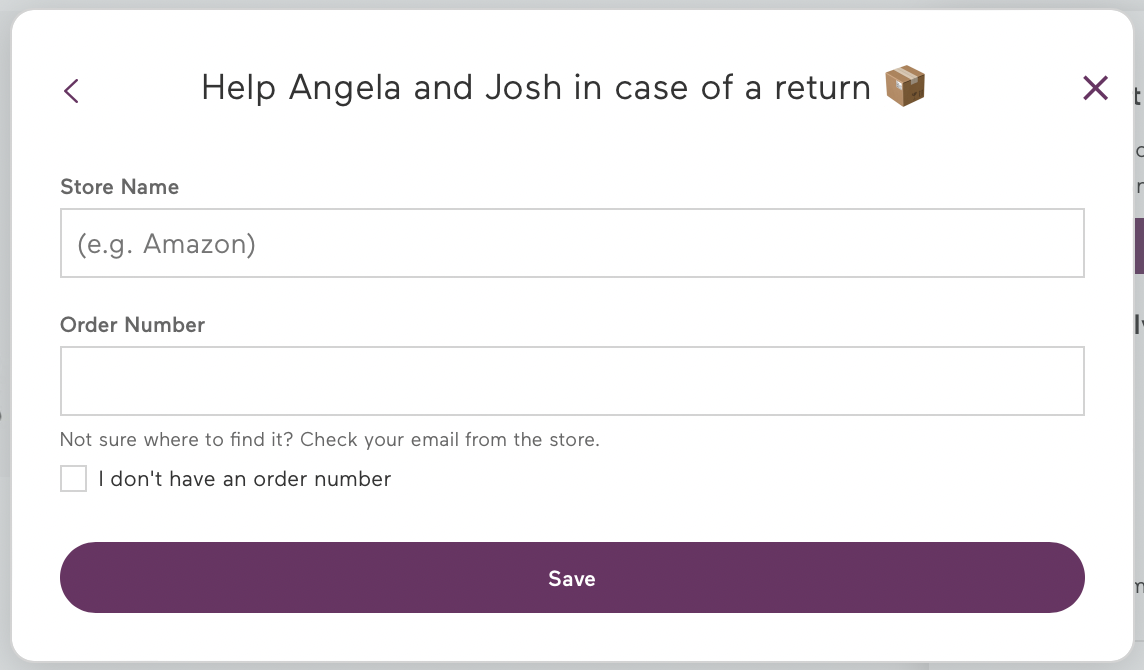 We give you a place to add a gift message for the Registrant and their new arrival. If the gift is from multiple people, you can also change who it's from here as well.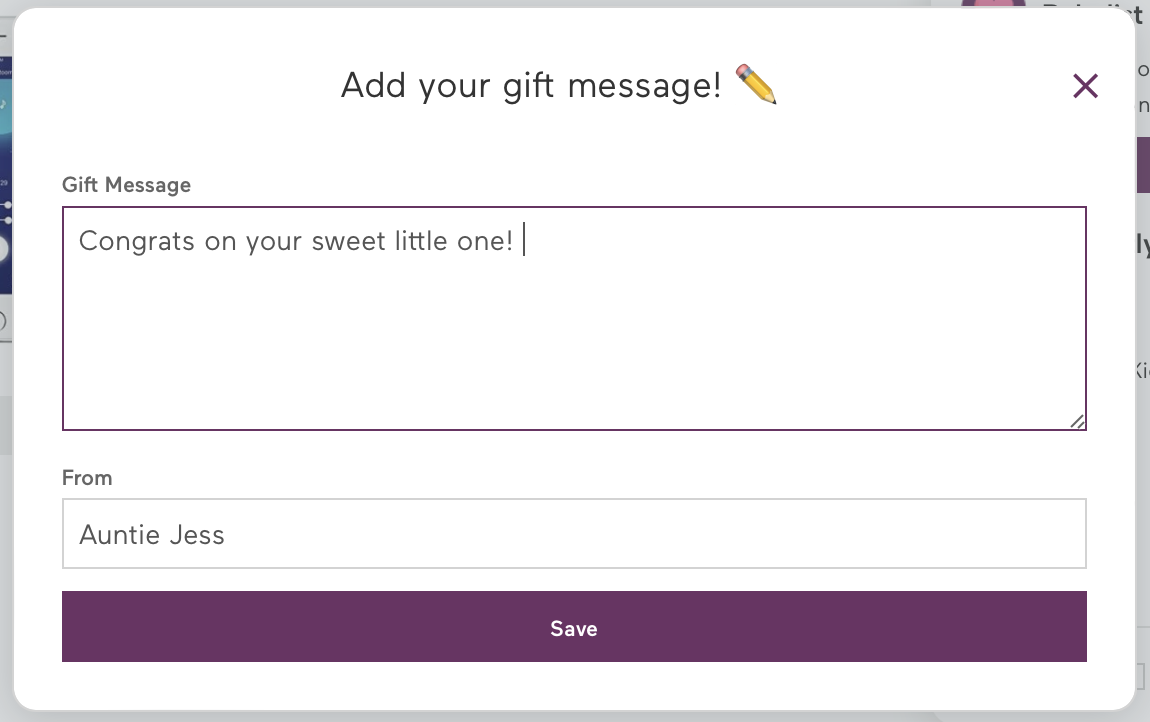 Ta-da! Lastly, we'll show you a screen where you can check and confirm everything looks correct. You can click "I'm finished" when you're all done.