A shipping surcharge will be applied to all orders being shipped to Hawaii and Alaska. The shipping fee is based on the subtotal of the order (pre-tax/discounts).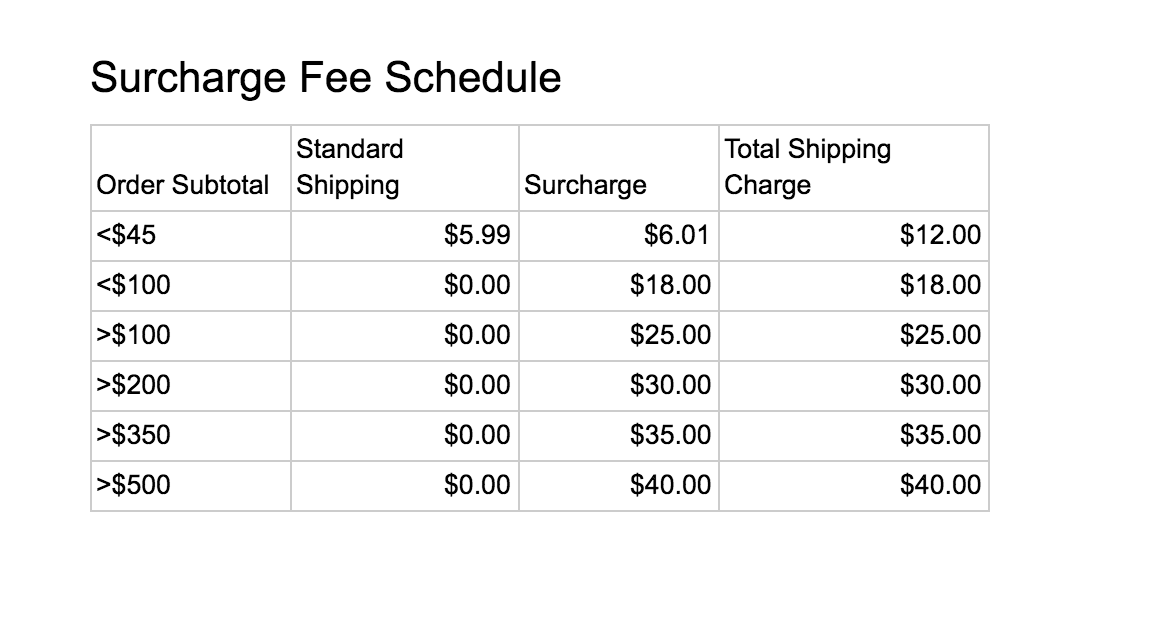 Things you should know:
Due to the size, weight and material of certain items, some gifts may not qualify for delivery to these addresses.