Where the gift is shipped is entirely up to you! During the checkout process, you can use your own address or the registrant's. If you need the registrant's shipping address, it is listed in the email we send you and at the bottom left side of your reservation page. 
Babylist Store orders: 
If the gift is sold by Babylist, you will see a red "Checkout" button on your reservation page. Clicking this button will take you directly to our checkout page. If the registrant has provided their address it will automatically give you the option to ship to them. If you prefer to ship to another location, you can manually enter the address. 
Other store orders: 
Most gifts listed on Babylist registries are sold and shipped by other retailers. When purchasing a gift from another retailer, it is important to remember that the registrant's address will not auto-populate during checkout. You'll have to manually enter it. You can locate the registrant's address on the bottom left side of your reservation page.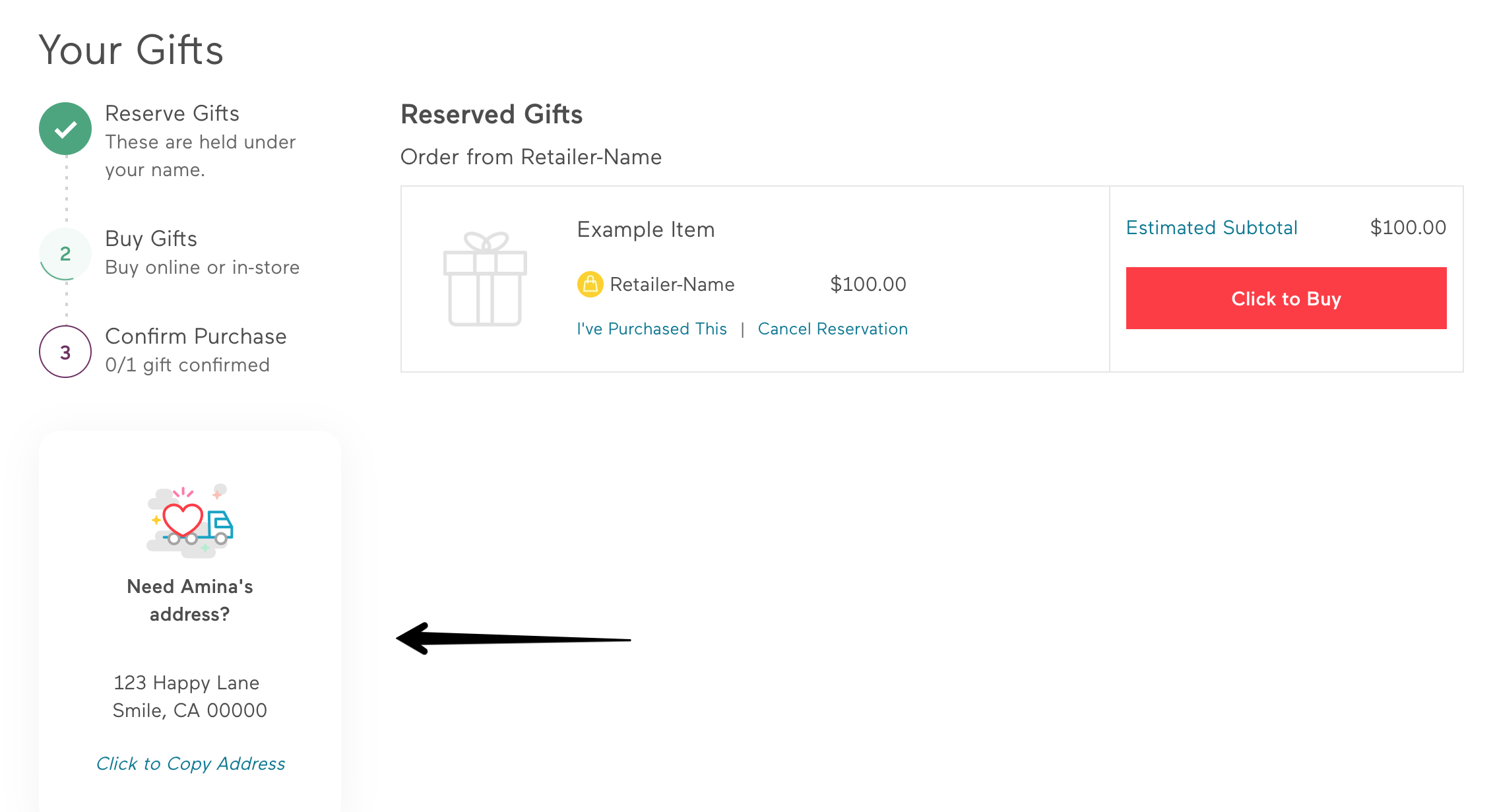 No address?
No worries! If there's no address listed on the registry, our Happiness Heroes can reach out to the registrant to request it for you. 
Need to change where the gift is shipped? 
If the order is from Babylist, contact our Happiness Heroes and we will be happy to update the address for you. Note: there is only a limited time for us to make changes to an order. Once it is shipped we cannot make changes. 
If the order is from another retailer, you'll want to contact them directly to make any updates to your order. Other retailers won't know about BabyList or our registries but you can tell them that you purchased a gift and would like to update the shipping address. They should be able to provide you with more information.