From the website, click on your name at the top right hand side of your registry to access the account drop down menu > Settings > Email Preferences. If you are logged in, a direct link to that page is here.
Check boxes beside the emails you do want to received.
Uncheck boxes beside the emails you prefer not to receive.
Don't forget to click "Save Changes" before exiting the page!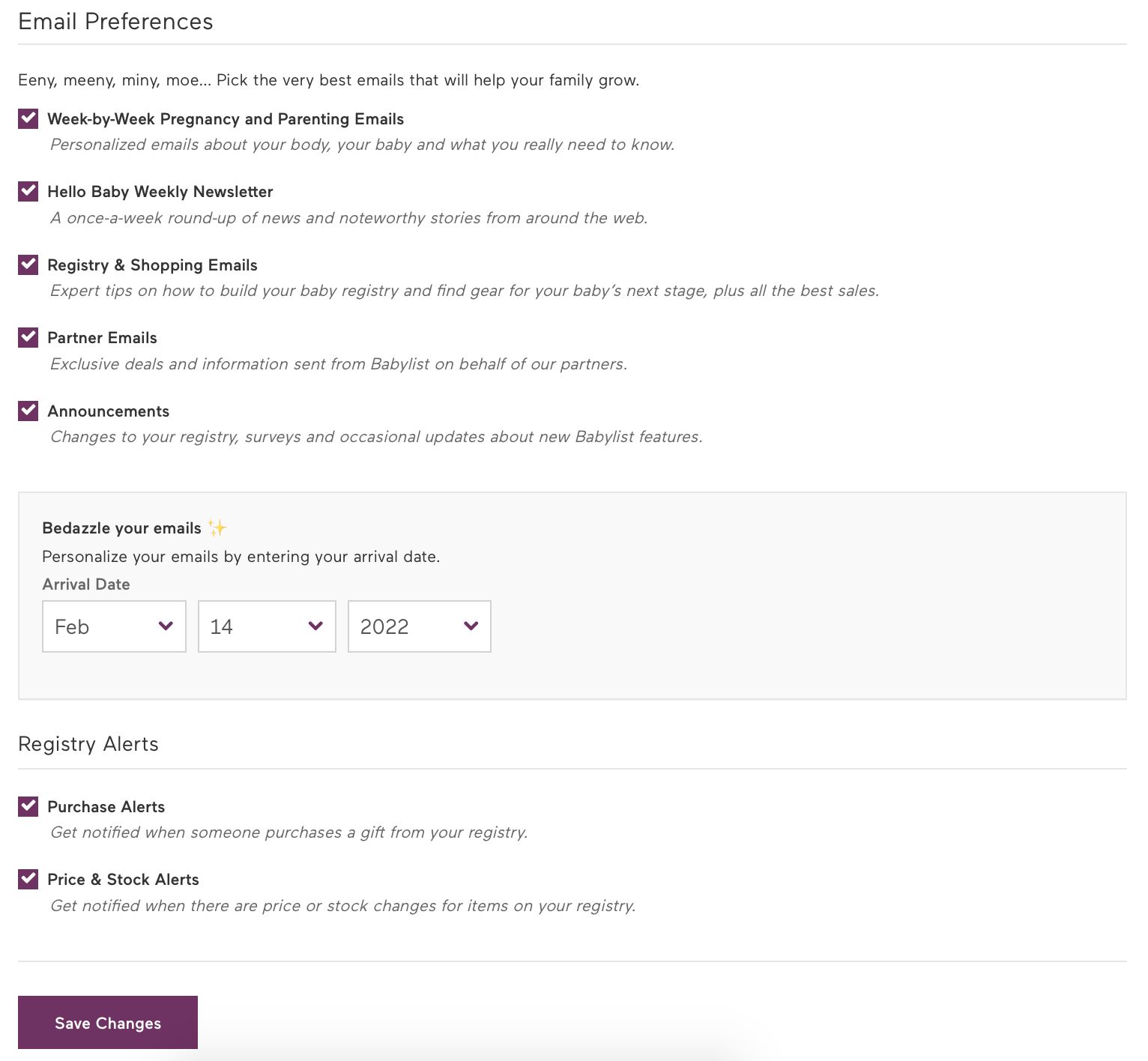 Please note: This setting cannot be adjusted in the Babylist app.