Are you using a computer?
To update your privacy settings, go to "View Registry" and click on "Your Registry is Private" (located just below your registry title). You can also find it in Settings under Visibility & Privacy here.

Are you using the app?
To update your visibility settings, tap on the Menu button in the upper left corner > Registry > Visibility & Privacy. Select your privacy setting and click on "Save."
Here are your visibility options:
Public: Makes your registry searchable only on Babylist.
Adding the Option for Google: In most cases, your registry should be searchable on Google within a few days. However, Google can take up to two weeks (and occasionally longer). Your Babylist registry is instantly searchable on our site.

Private: Makes your registry unsearchable. Friends and family need to manually enter your unique link to access your Babylist.
Here are your privacy options:
Regardless of your registry visibility settings, you can choose whether or not your Gift Givers need a password to access your registry. The default is that no password is required. If you want to add a password, make sure to check the box that reads "Visitors need a password to access my registry." You'll then need to provide this password to everyone you want to be able to view and shop from your registry.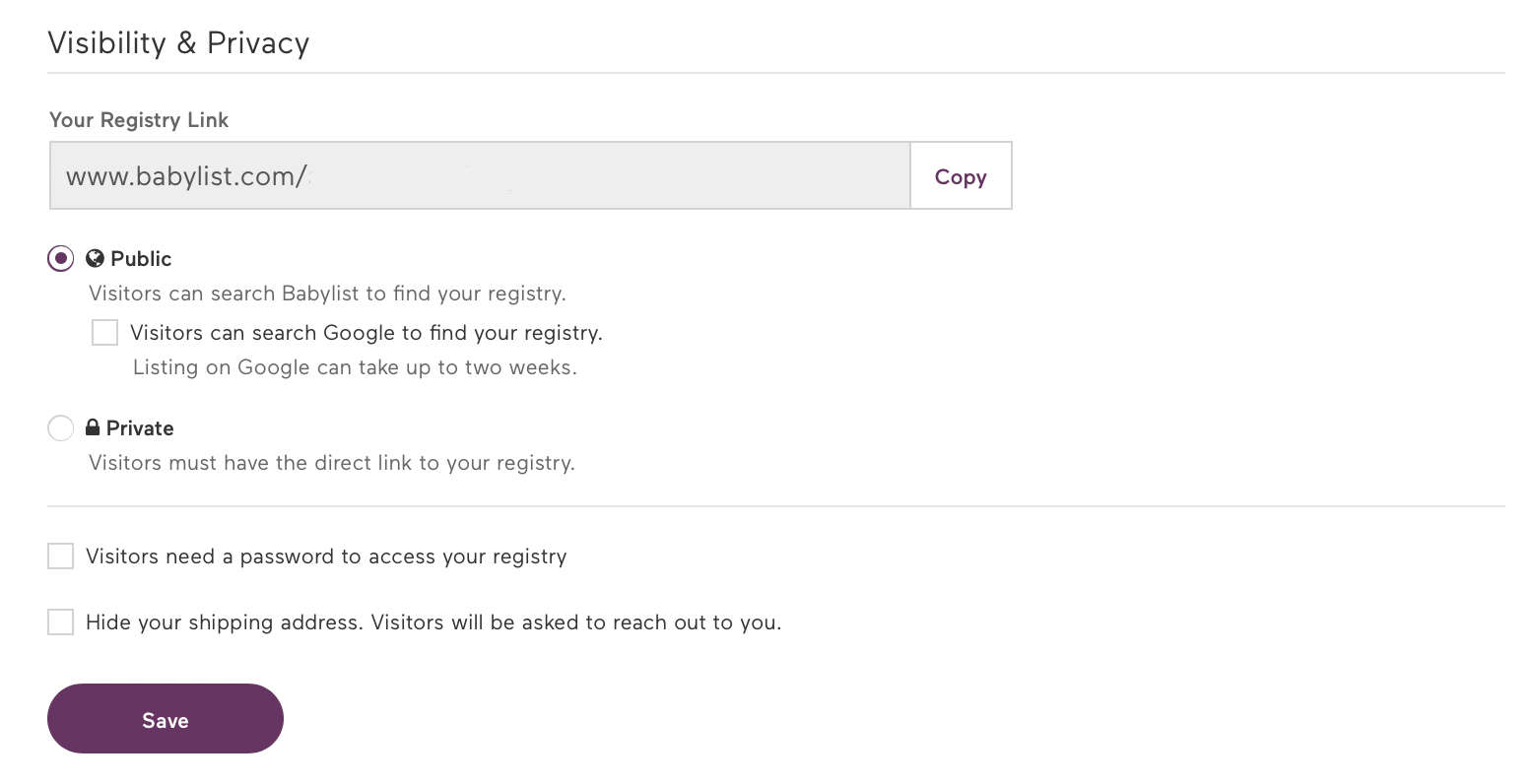 I made my registry public and Google searchable, can I now make it private?
Yes, it is possible to take your public registry and make it private. Please keep in mind, it can take up to 2 weeks for the registry to be removed from Google once the request has been made.