If you're using the same device and web browser that you originally used to select your gifts, you should be able to scroll to the very bottom of the registry to the "All Purchased Gifts" section to find the items you selected. They should look something like this:

If you're not using the same device or browser or they're not showing up correctly, the easiest way is to locate the confirmation email we sent when you selected your gift. If you deleted the email or can't find it, we'll need to send you a new one to verify you're the correct Gift Giver. Here are step by step instructions to get back to your selected gifts:
Return to the registry page. If you need to find it again, you can search for it here.
Click on any item that you previously selected.
Enter the email address you used to select your gift.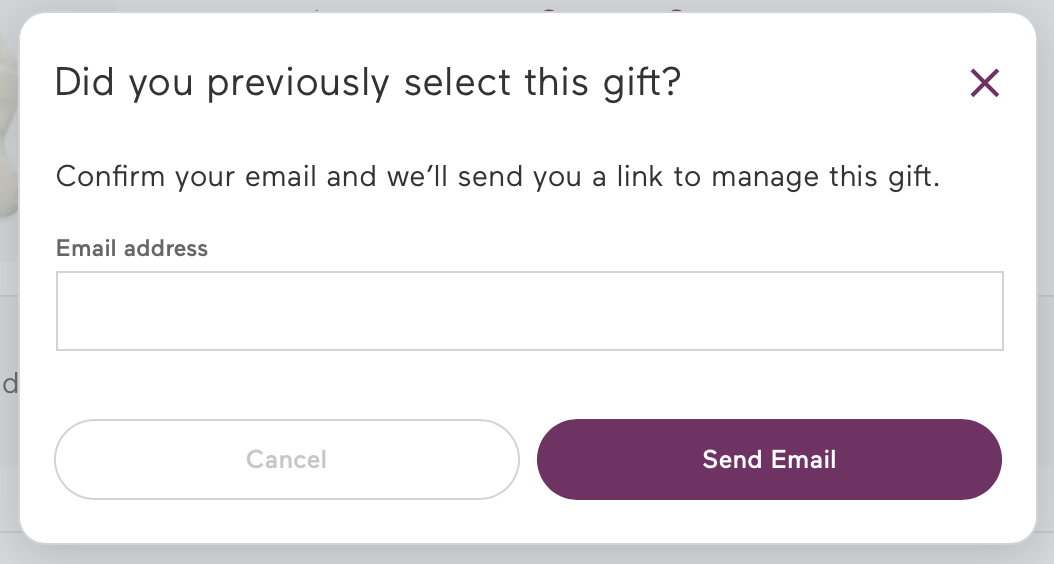 If the email you enter matches the email used to select that item, we'll send you a new email with a link that lets you get back to your gifts.
If neither of those methods works for you, please reach out to our Happiness Heroes and we'll be happy to help.