New registries can be added from your desktop device and from iOS mobile devices.
From Desktop
From your desktop, you can either select "Create New Registry" from your preferences drop down in the top right hand side of your screen, next to your cart, or from the "Switch Registry" option on the left hand side of your screen. Both options are pictured below:

From Mobile
On an iOS device, you can create a new registry by selecting "Actions" and then selecting "Create New Registry".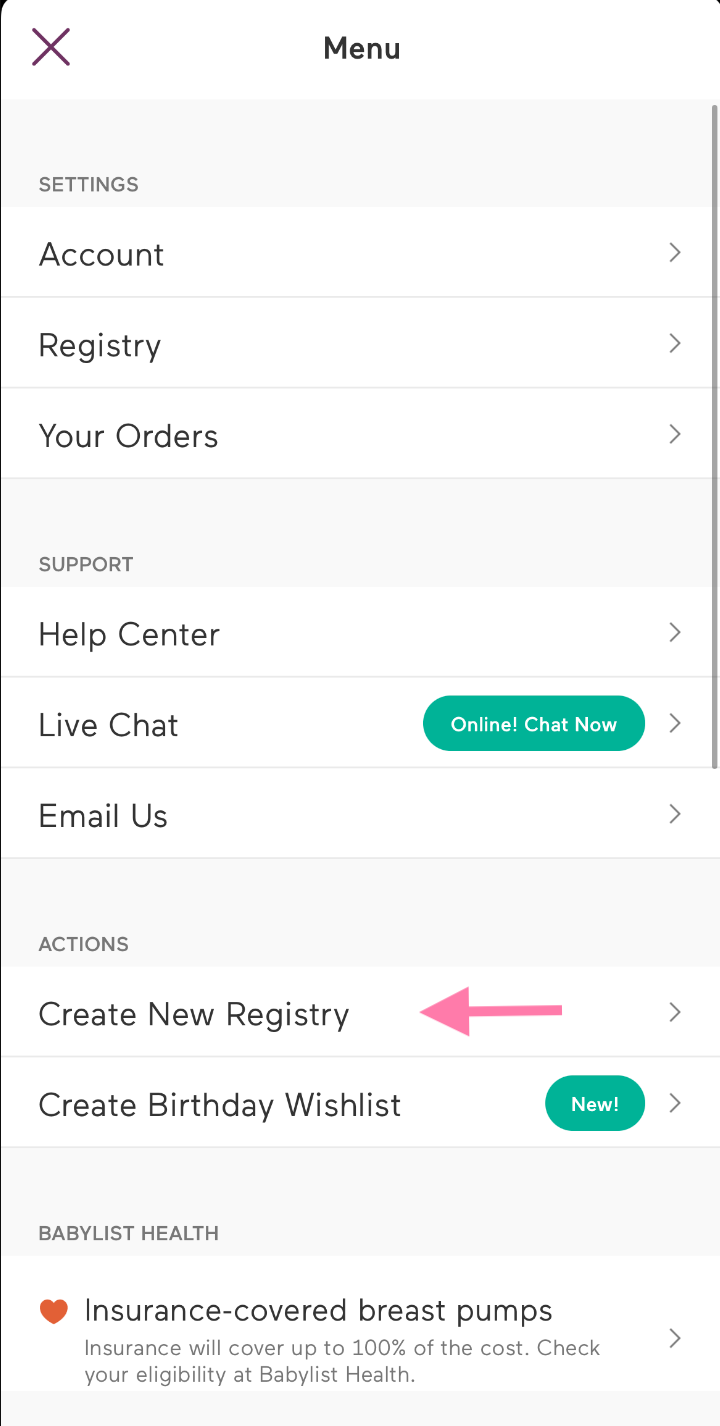 Creating new registries is not available on the Android app or on Android devices.
You can also add a registry by logging in to your account on the website and scrolling all the way to the bottom of your screen. Click "Create Registry" in the left side of the footer to add a second list to your account. If you are logged in, click here to access the page directly.

Please note: This last option is not currently available in our mobile app.
Starting from a Sample Registry
Once you choose to add or create a new registry, you'll be asked to either start from scratch, copy an existing registry, or start from a Sample Registry. Sample Registries are built from the experience of other Babylist users to help new registrants get a head start on covering everything you and your baby will need.