To see who purchased a gift for you, click on "Gift Tracker" on the left side of your registry or click here.
You'll see the Gift Giver's name, email address and the number of items they've marked as purchased. Click on the Gift Giver's name to view the items they marked as purchased. If they provided it to us, you'll also see the retailer and the order number.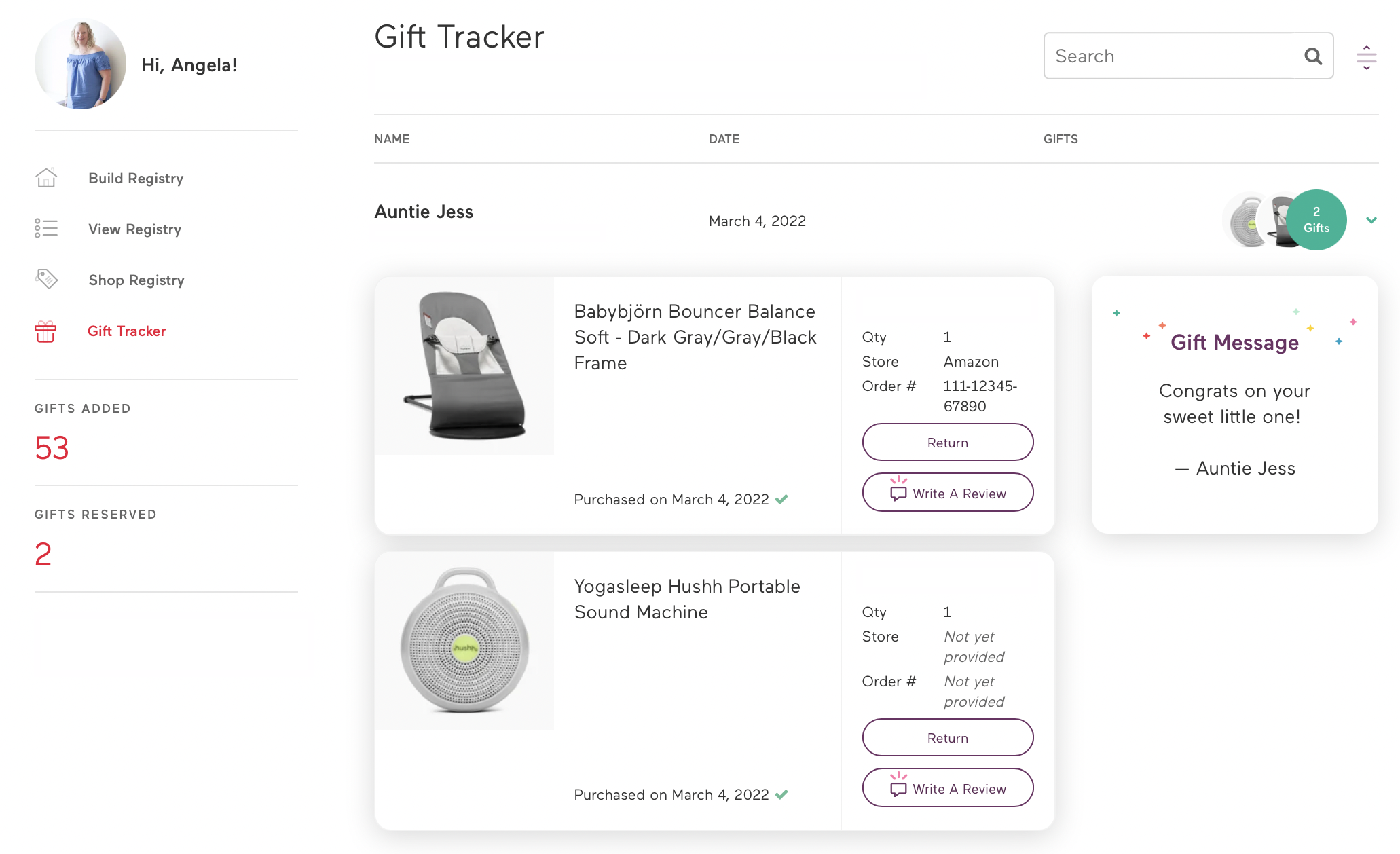 Using the app? Here's how:
Tap on an individual item and then tap on "Gift Giver Info"
Tap on "See Who Got You This Gift"
Wanna see all your gifts at once?
Tap on the menu bar (at the top left side of your screen)
Tap on Registry
Tap on Gift Tracker