When you first add a cash fund to your registry, you will need to enter your bank's routing number, your account number, and some basic information to help with identity verification.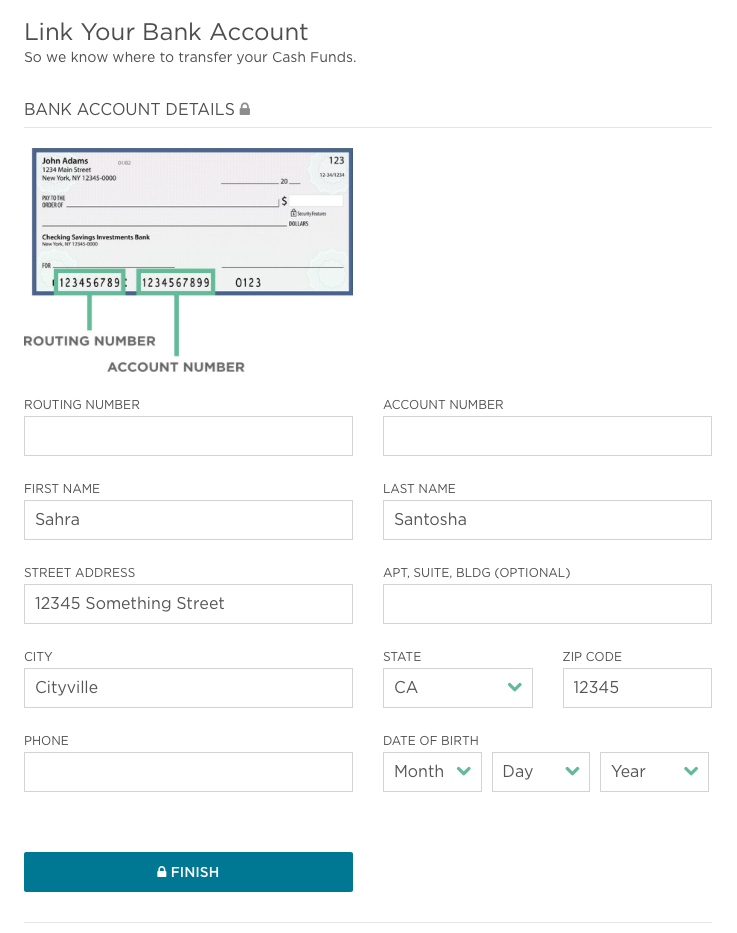 After a contribution is made, it will appear in the "Gift Tracker" section of your registry. To locate your Gift Tracker page, access your registry from our website (not the mobile app) and click on Gift Tracker on the top menu. If you're logged in, you can go directly to that page here.

There, you'll see the gift giver's name, email address, contribution amount and gift message (if provided). In order to protect against credit card fraud, Babylist holds all cash fund contributions for 5 days before making them available to transfer to your bank account.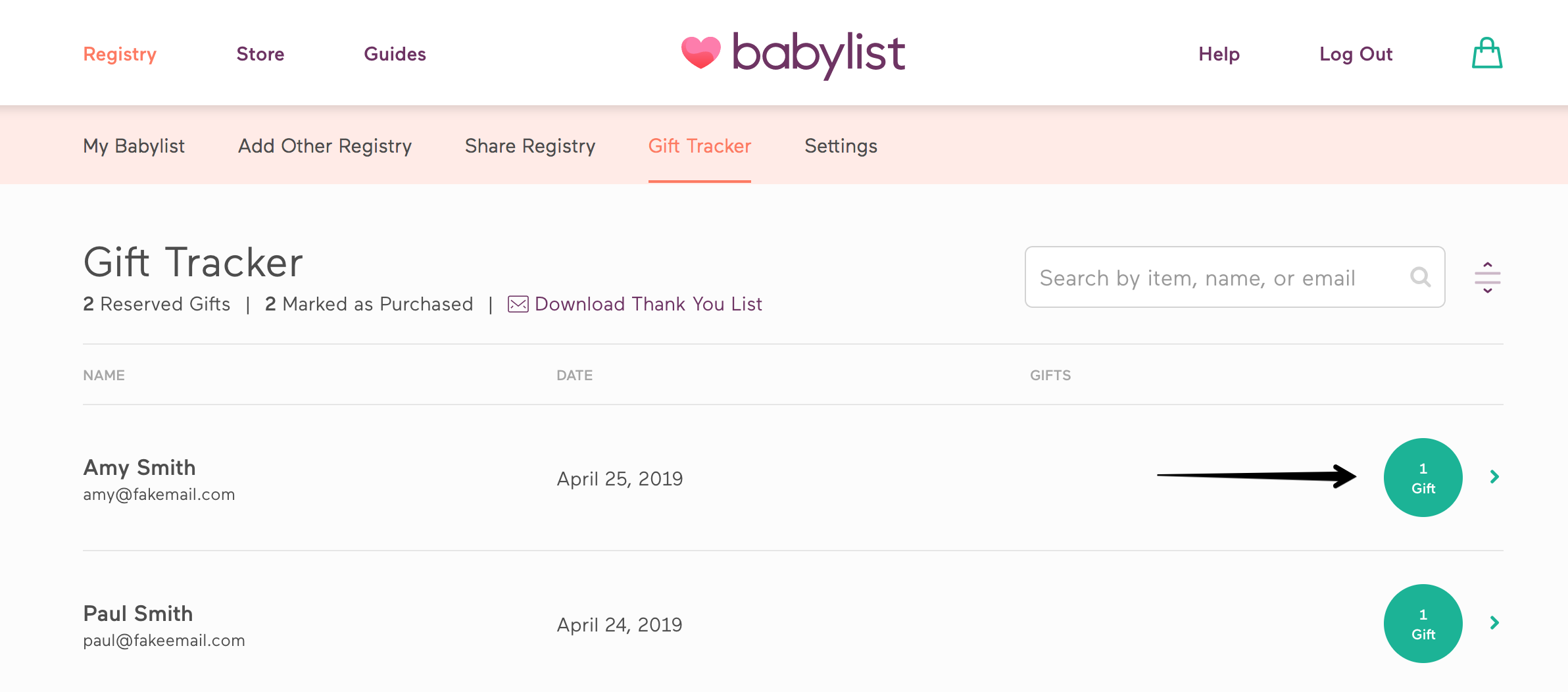 After the required hold time has passed, your funds are available for transfer. To request a transfer, go to Settings>Cash Fund and click the "Transfer Now" button.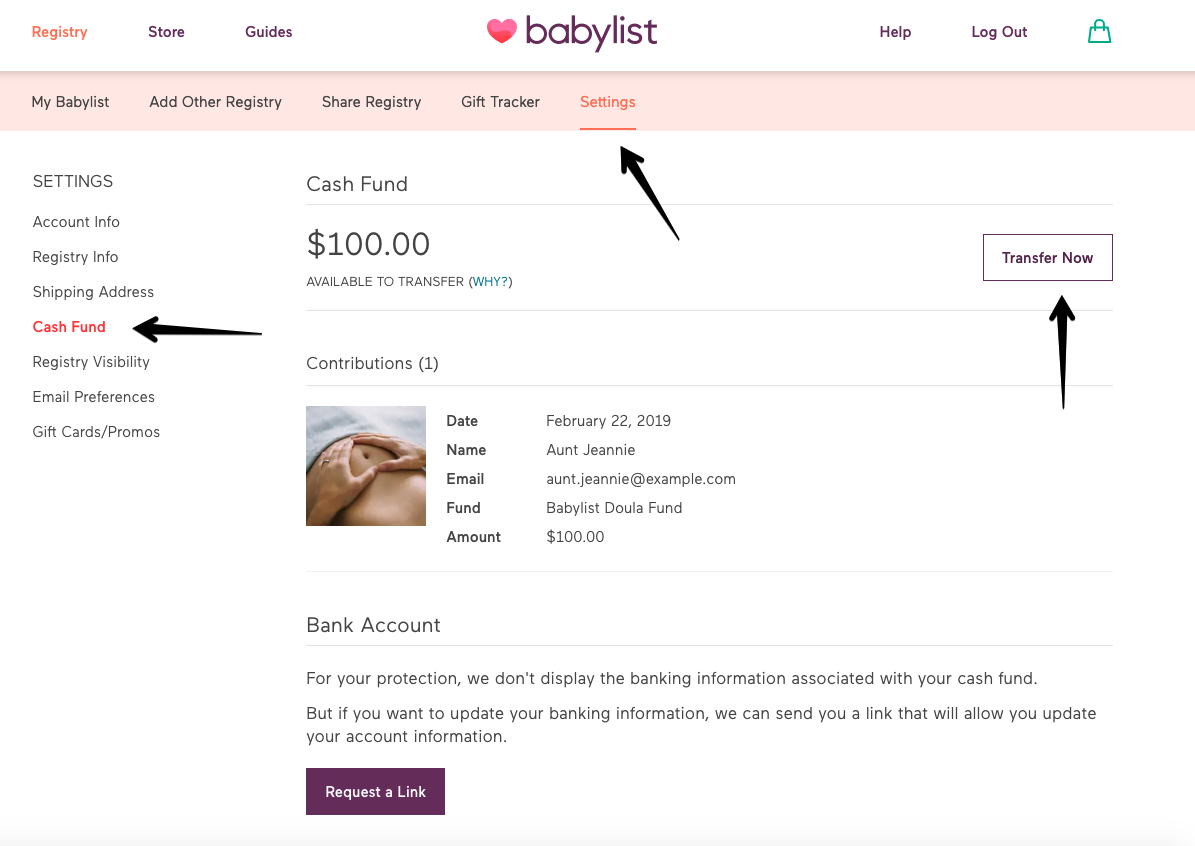 Once a transfer request has been placed, it may take up to 3-4 business days for the funds to be available in your account. Wait times will vary based on your bank.
Please note that Babylist will automatically transfer any available funds to your bank account after 30 days of no activity. To opt out of this, contact our support team prior to the 30 day mark.