When you first add a cash fund to your registry, you will need to enter your bank's routing number, your account number, and some basic information to help with identity verification.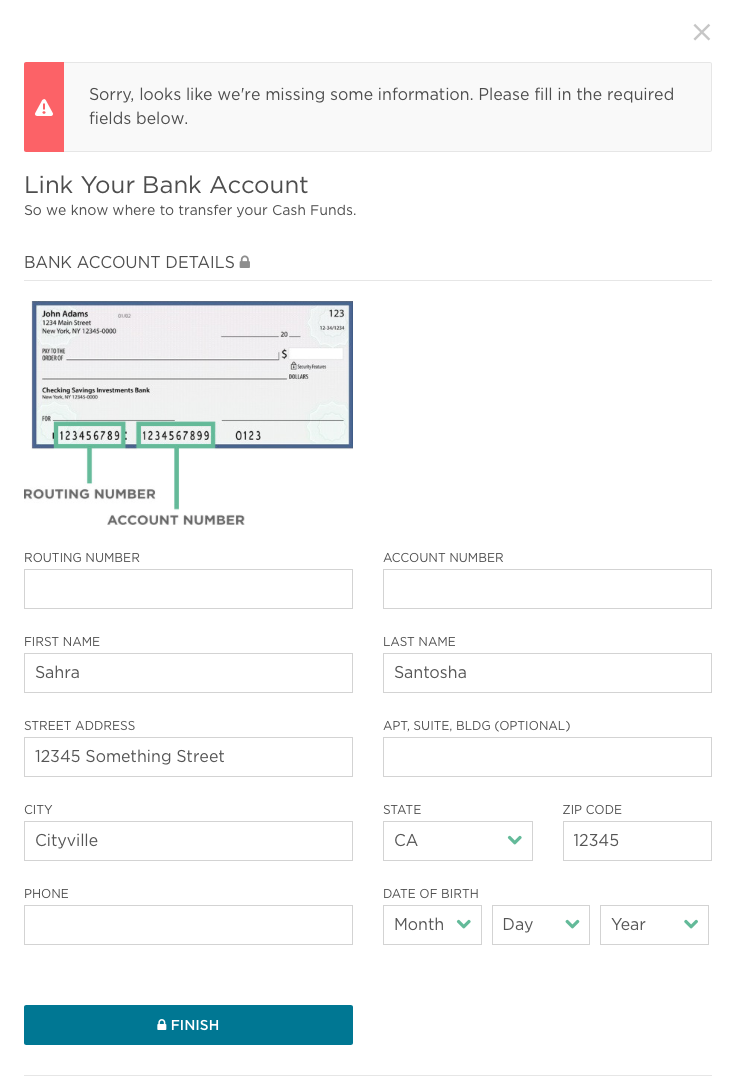 After a contribution is made, it will appear in the "Gift Reservations" section of your registry. (To find "Gift Reservations," just go to your registry page on your computer and click "Gift Reservations" on the top menu. Make sure you use your computer, not your app). If you're logged in, you can go directly to that page here.

The amount of cash funds people have contributed to you, will display at the top of "Gift Reservations." You will not receive the money until you press the "Transfer Now," button. After you press Transfer Now, it takes a few days to process the transfer. Sorry for the delay, but the reason it takes awhile is due to our care in preventing fraud. After processing, the money will be deposited directly into your bank account! 
In summary: all you have to do is press a button and wait for the cash to roll in. No trip to the bank necessary!