Are you using a computer?
You can add a cash fund to your Babylist directly from your "Build Registry" page or by clicking here.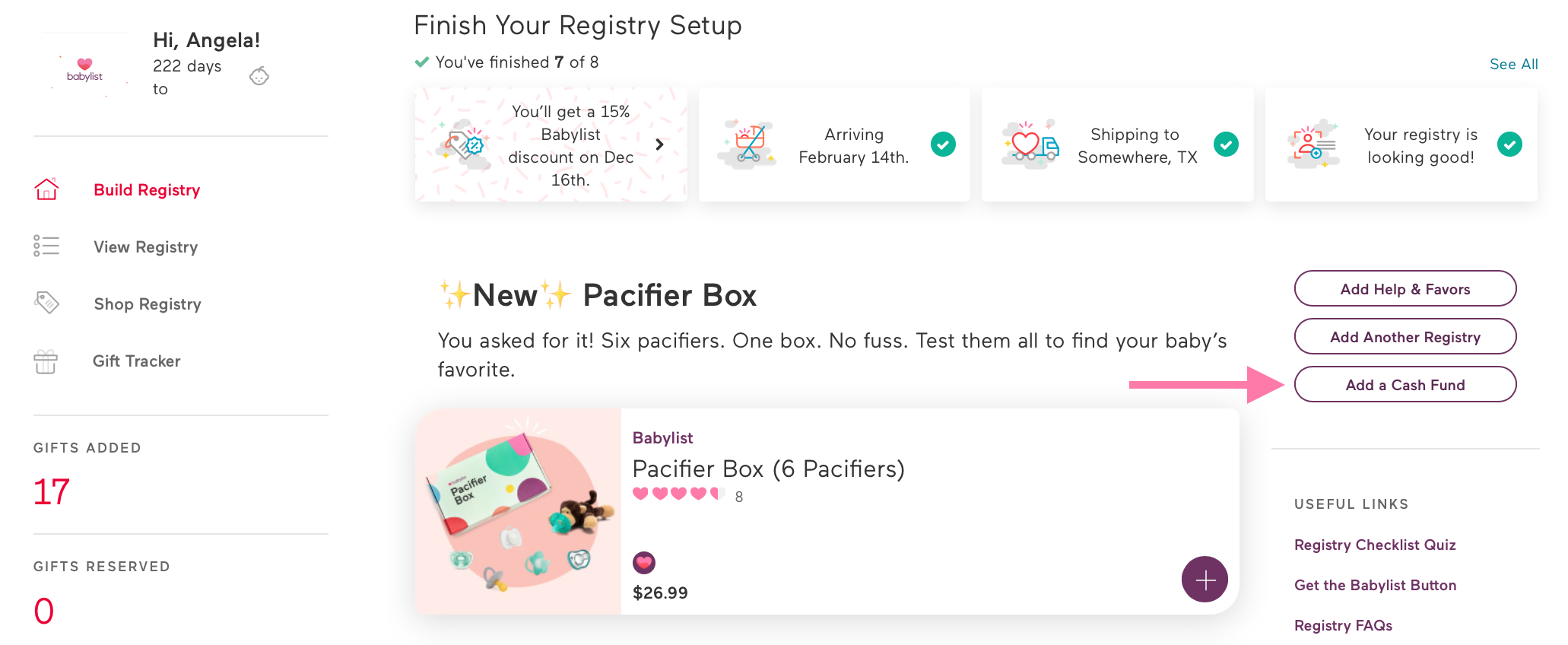 You can choose from one of our templates or select "Babylist create a cash fund" to customize your own and then click "Add to Babylist".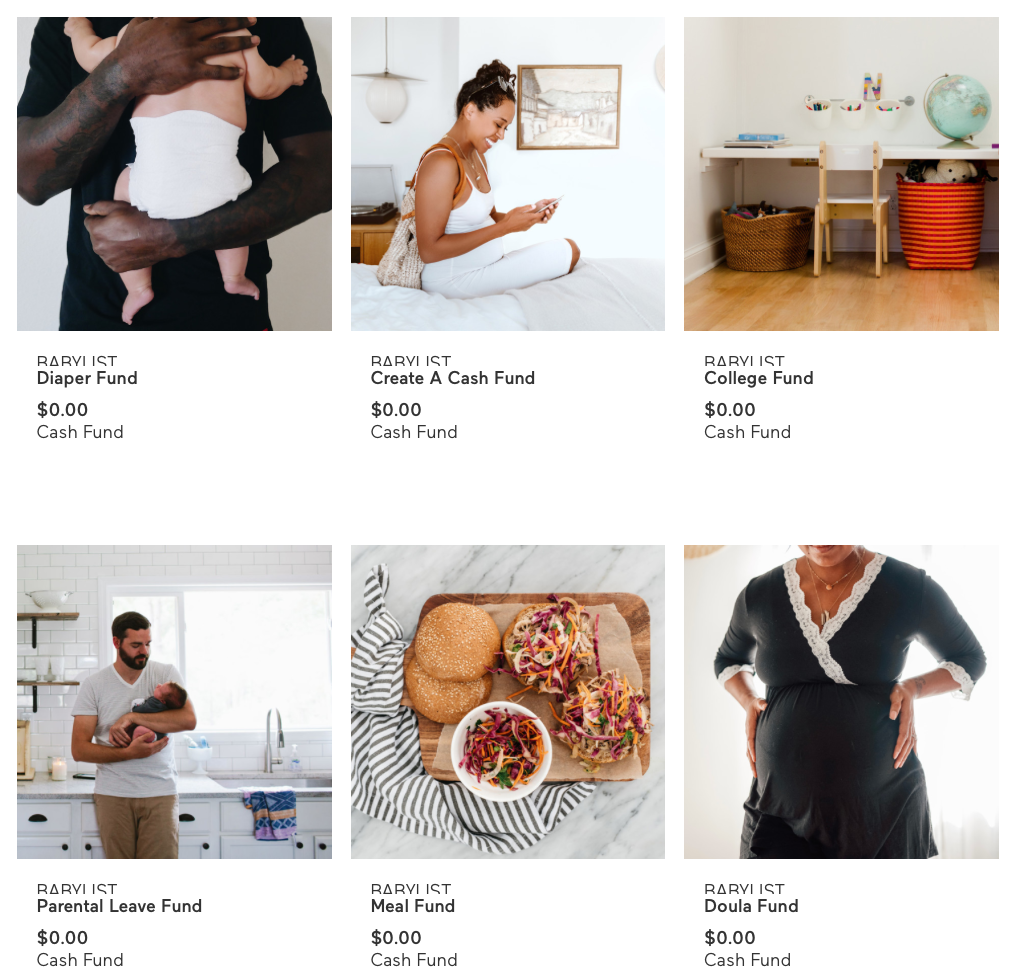 You are able to choose if you'd like to receive contributions via PayPal, cash/check, or both when setting up your cash fund. If you don't already have one, you can create a PayPal.me link here.
Babylist is not affiliated with PayPal and we do not have internal specifics on their policies. For further details, feel free to reach out to PayPal directly at 1 (888) 221-1161.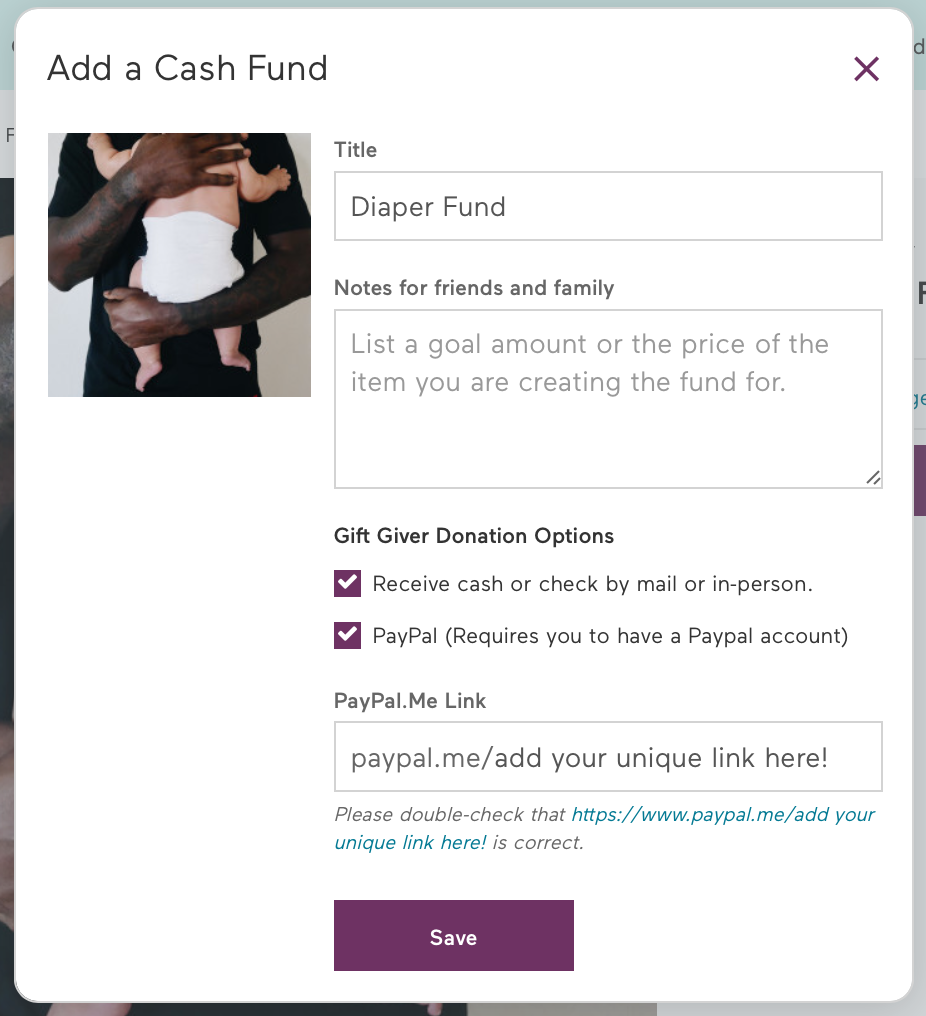 Once you add the cash fund to your registry, you may customize it as you wish. Go to the item and click on "EDIT." You can then change the photo, title and leave a note for your guests.
Are you using the app?
From the iOS app tap on Add Items at the bottom. Then tap the Babylist icon. Search for cash fund on the search bar. Select 'Add to Babylist' button. Customize your cash fund and hit the Add to Babylist button
To edit how you receive funds, click on Menu > Registry > Cash Fund Preferences.
Cash funds can only be added and managed by the person who created the registry, and not by partners added to the registry.