Add any item you'd like to your registry that is sold at the
Babylist Shop.
Click "Edit" to start the group gifting process.
Tap the red present icon under "Group Gift." Only products sold by the Babylist Shop are eligible for group gifting. The icon will be hidden or greyed out if this option is not available.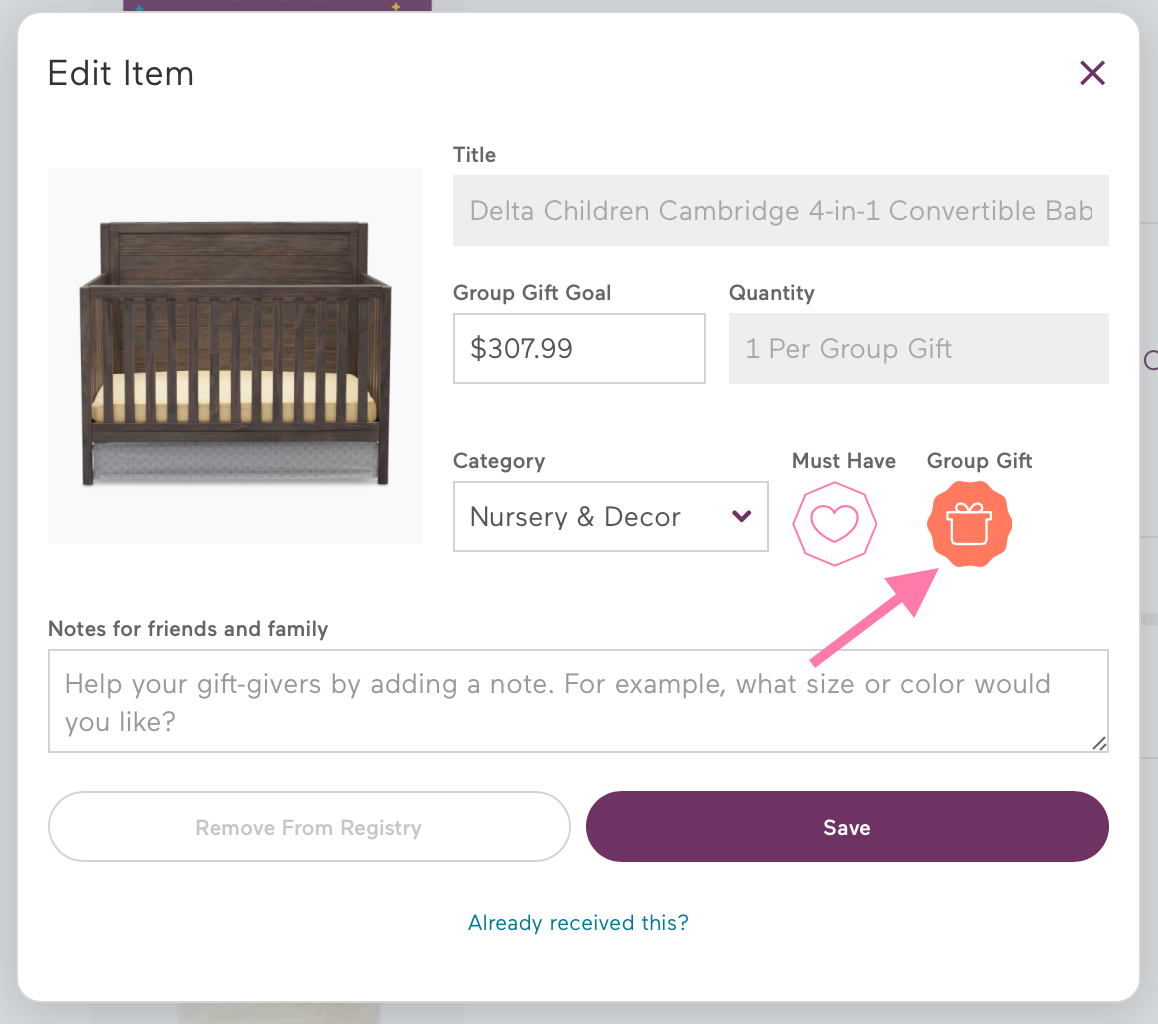 Confirm you'd like to make the item a group gift by clicking "Continue." You can then set the goal amount to the price of the item, add 10% to cover any taxes, or set a custom goal.
Your "Group Gift" icon will then be highlighted on the "Edit" page. Click "Save" to update your changes.
Group Gifting is now enabled for your item. Your guests will be able to contribute any amount toward this item or fully fund it. If needed, you can edit the goal amount at any time.