Once you receive contributions toward an item, whether fully or partially funded, you can click the "Add to Cart" button at any time. You can choose to use the funds for the specified item or for anything sold at the Babylist Shop.

Your gift will not automatically ship when it's fully funded. In order for your item to ship, click "Add to Cart". You'll see a pop-up confirming the contributions you've received for that specific item. Tap "Apply Funds and Continue to Cart" and proceed through checkout. Your contributions will be converted to Babylist gift card credit and combined with any existing credit on your account. Any unused funds will be available for your next Babylist store purchase.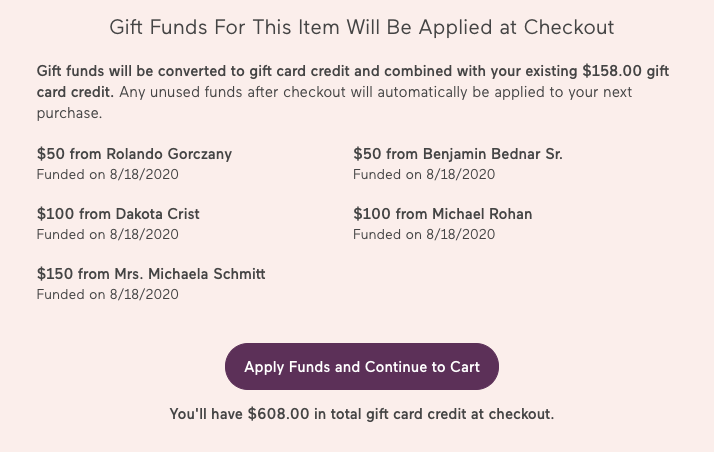 When an item is fully funded, guests will see this noted on the registry and will no longer be able to contribute toward the item. All group gifting contributions will be listed on your Gift Tracker page.
Only the email used to create the registry will have access to spend the group gifting credit. Babylist credit cannot be converted to cash or transferred to another account. Click here for our Terms of Use.