We do our best to stay in stock but sometimes hiccups happen. There are actually a few things you can do if your Group Gift item is out of stock:
Our Happiness Heroes aren't given restock dates but you can sign up to get notified on the product page in our store. Make sure you're logged into your account first. Then just click "Get notified" and we'll email you when it's available.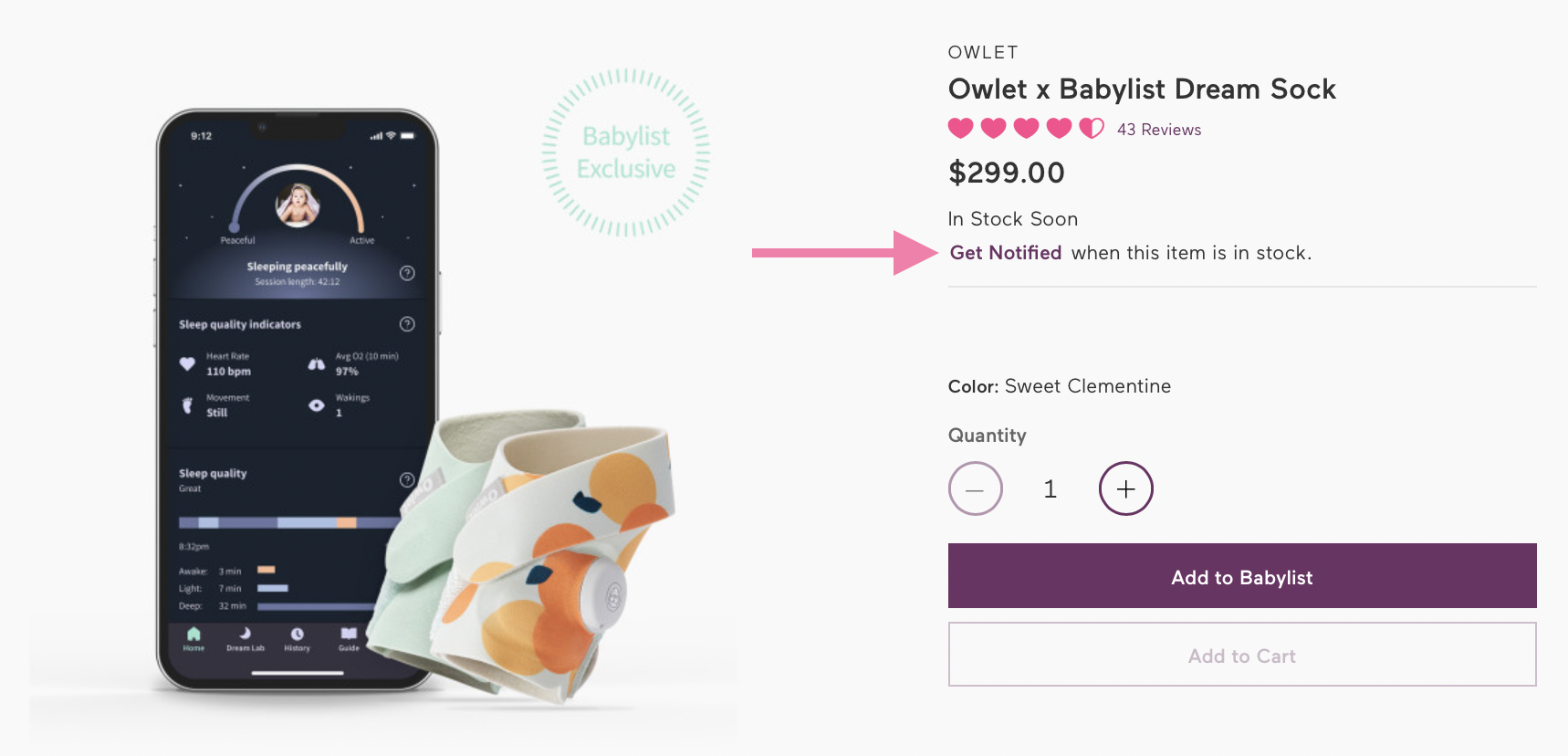 You can also use the credit to purchase something else! Group Gift funds can be used to purchase anything sold in the Babylist Shop, not just the item you registered for. You can find out how here.

Not sure what to get? One of our Registry Consultants can help find an alternative, in stock option for you. You can reach out to us here for help!