The biggest perk to Babylist registries is that you can purchase your gift from any store. We'll do our best to show you several stores that may carry your gift. If the first store you click is sold out, try clicking one of the others shown.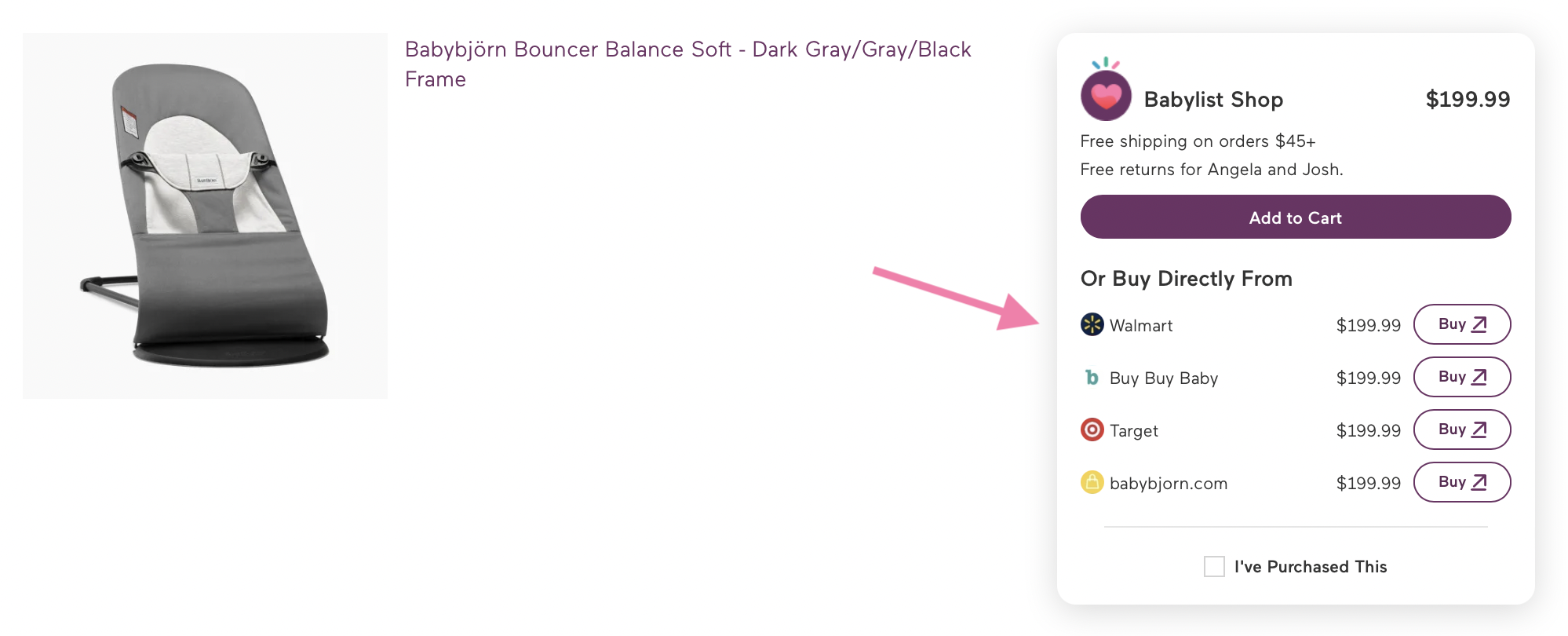 If the item is sold out at all of the stores we've linked to, you might try a Google search and see if you can find it elsewhere. Don't forget that you can also check your local brick and mortar stores to see if they have any in-stock nearby. If that doesn't work, you might need to pick a different item.
Just remember, no matter where you buy your gift the most important part is marking it as purchased afterwards so the Registrant doesn't get duplicate gifts.