The Babylist items you add to you cart will expire about 48 hours after the last item is added if you do not complete your purchase. We'll send you two reminder emails before we remove the items from your cart. Registrants would love it if you come back to the cart and do one of two things:
Purchase the gift! You can click the red checkout button to buy it directly from Babylist. We offer free shipping on orders over $45 and free returns!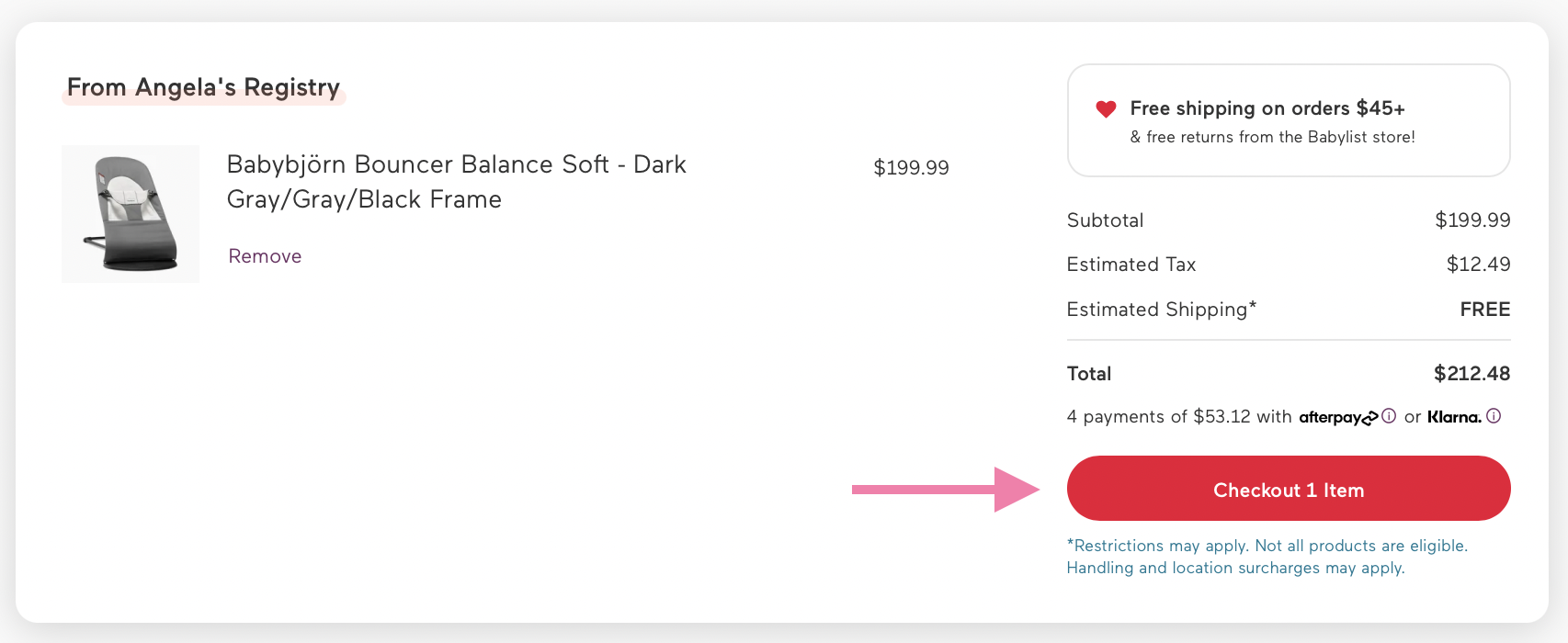 Or if you don't buy it, that's okay too! Just click "remove" so that someone else can purchase it instead.