Babylist does not process nor hold cash fund payments. When a Gift Giver decides to make a PayPal donation towards one of your cash funds, we link them directly to the paypal.me link that you have setup on your Babylist settings page.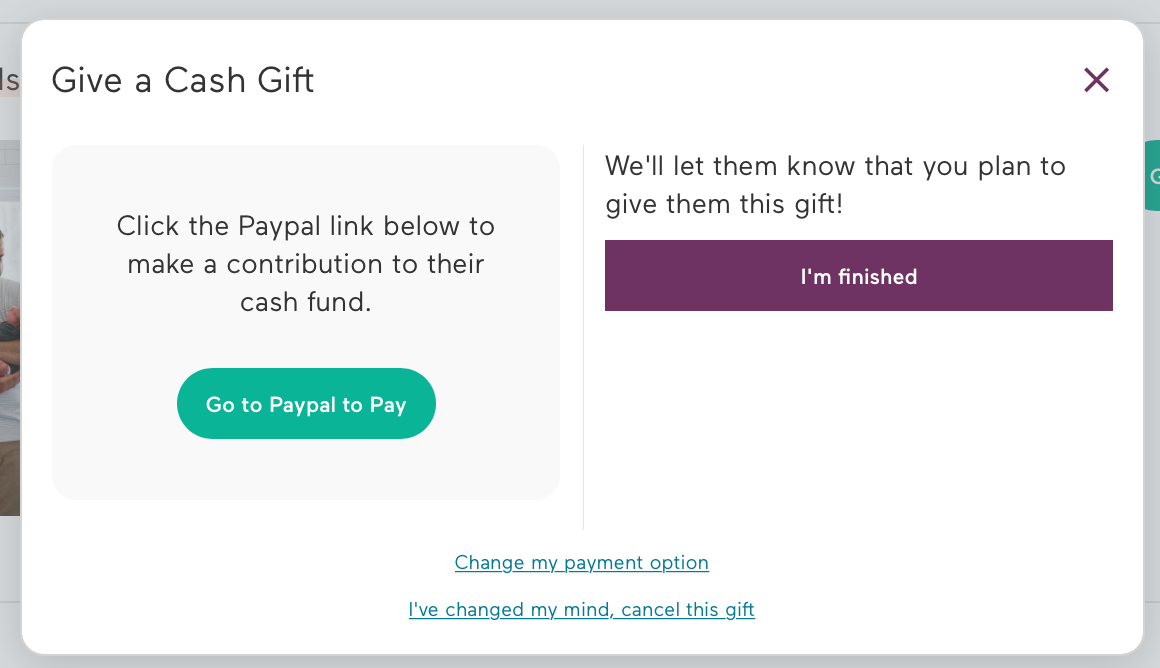 If you see a cash fund contribution on your Gift Tracker but have not received the funds in your PayPal account, that likely means is that your Gift Giver did not complete the transaction. If they successfully completed the transaction, you would have received an email directly from PayPal letting you know.

Babylist is not affiliated with PayPal. We are not able to track or trace potential contributions. If you have questions about your PayPal account, you can visit PayPal's FAQ page here.