The easiest way is to locate the confirmation email we sent when you reserved your gift. Inside the email is a link to your Gift Reservation page. Make sure you check your spam/junk/promotions folders. You can also try searching for "Babylist" in your email.
If you're not able to locate your confirmation email, we can send you a new one. You'll need to return to the registry page. Then click on the item you reserved. You'll be prompted to confirm your email address used to make the reservation. If the email you enter matches the email used to reserve that item, we'll send you a new email with a link to return to your reservation page.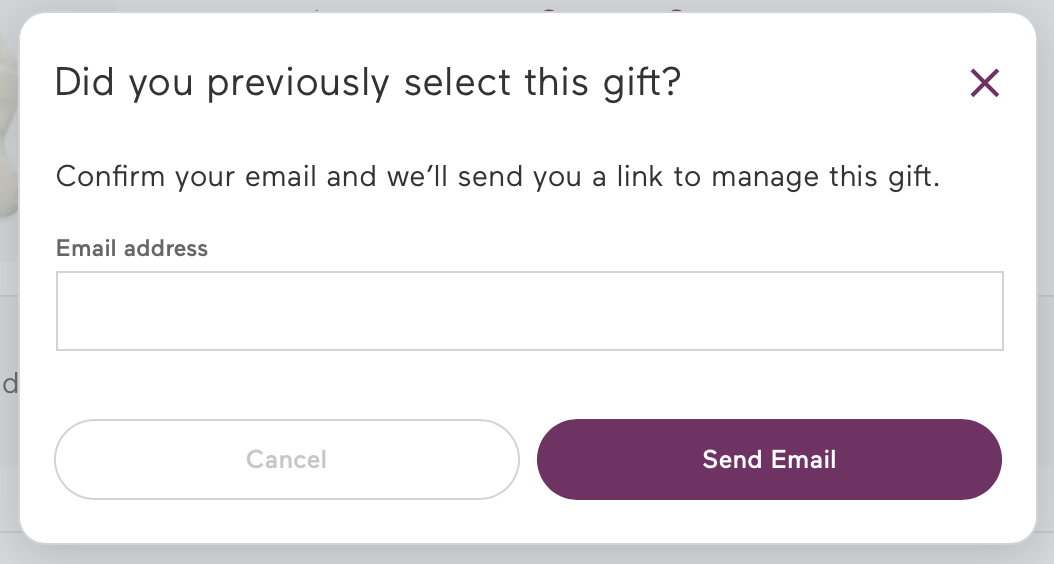 If neither of those methods works for you, please reach out to our Happiness Heroes and we'll be happy to help.