If you'd like to add your child's name to our list, you'll need to open any Babylist weekly pregnancy or parenting email you've received and click on "Enter your baby's arrival date" at the top, as seen below. That will take you to a form you can submit with their name and birthday.
If you're not able to find one of our emails that include this link, please reach out to our team and we can help provide one for you.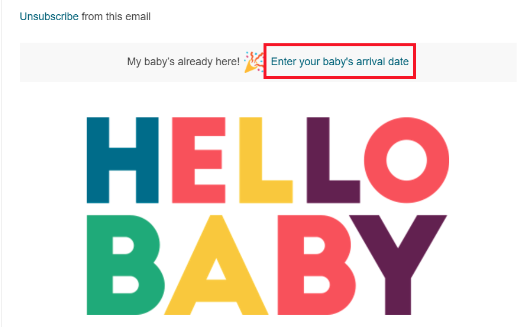 Congrats on your new arrival!