The price at the retailer is correct, not the price displayed on the registry. Since Babylist is a universal wishlist, registrants can add any gift from any retailer to their registry. We do our best to keep prices up to date, but it isn't always possible for all stores and items.
Thankfully though, Babylist gives you the freedom to purchase your gift anywhere. If you can find the gift for a better price at another retailer, you can purchase it there instead. The most important part marking the gifts you purchase off the registry. You can then return to registry page and click "I've Purchased This" to confirm your purchase.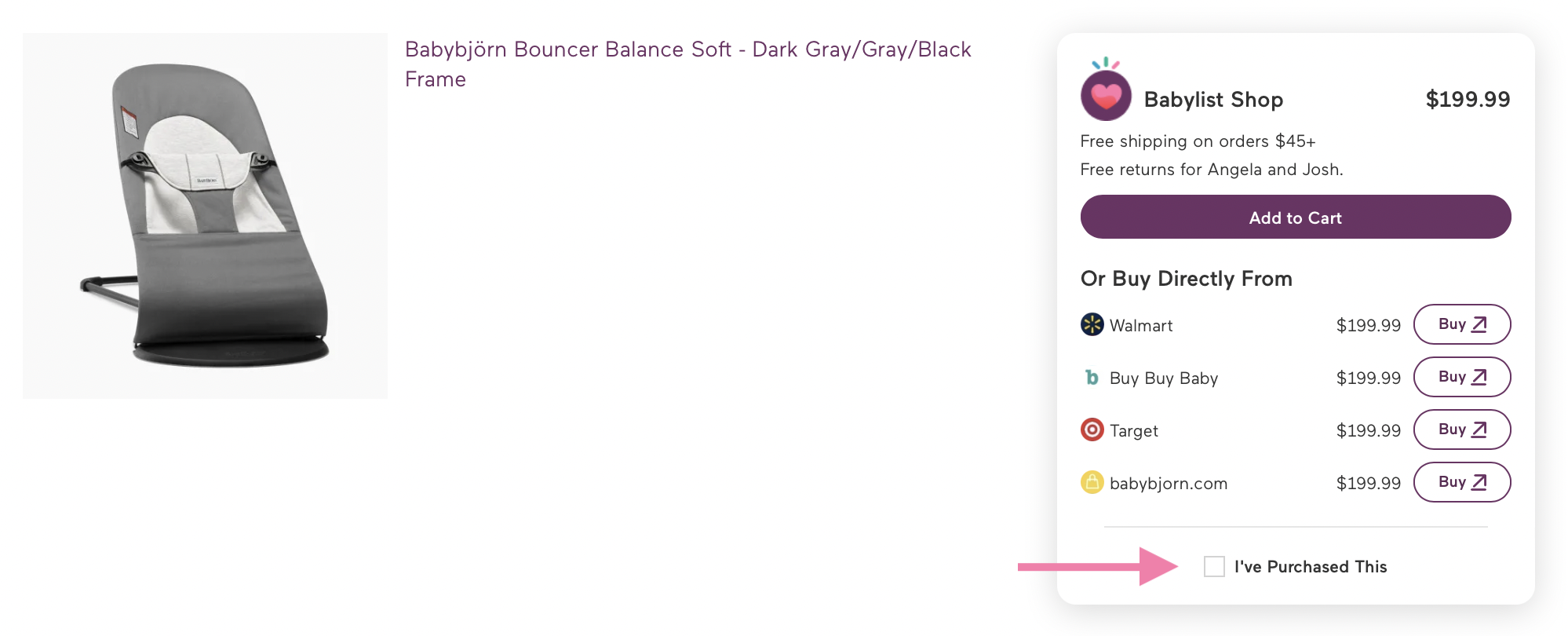 We'll give you a place to enter your order information and even a place to leave a sweet gift message for the parents-to-be.